Delivering high throughput and precision with smaller street widths.
As the motion requirements for wafer dicing – particularly LED wafer scribing – become more rigorous, we continue to innovate and develop new solutions for the process's greatest challenges.
A Variety of Positioning Options
Whether you are stealth dicing with two-sided processing or single-sided laser or mechanical dicing, we have a variety of purpose-built solutions for your application. Our PlanarDLA and PlanarDL are standard solutions ready for high-precision wafer dicing applications.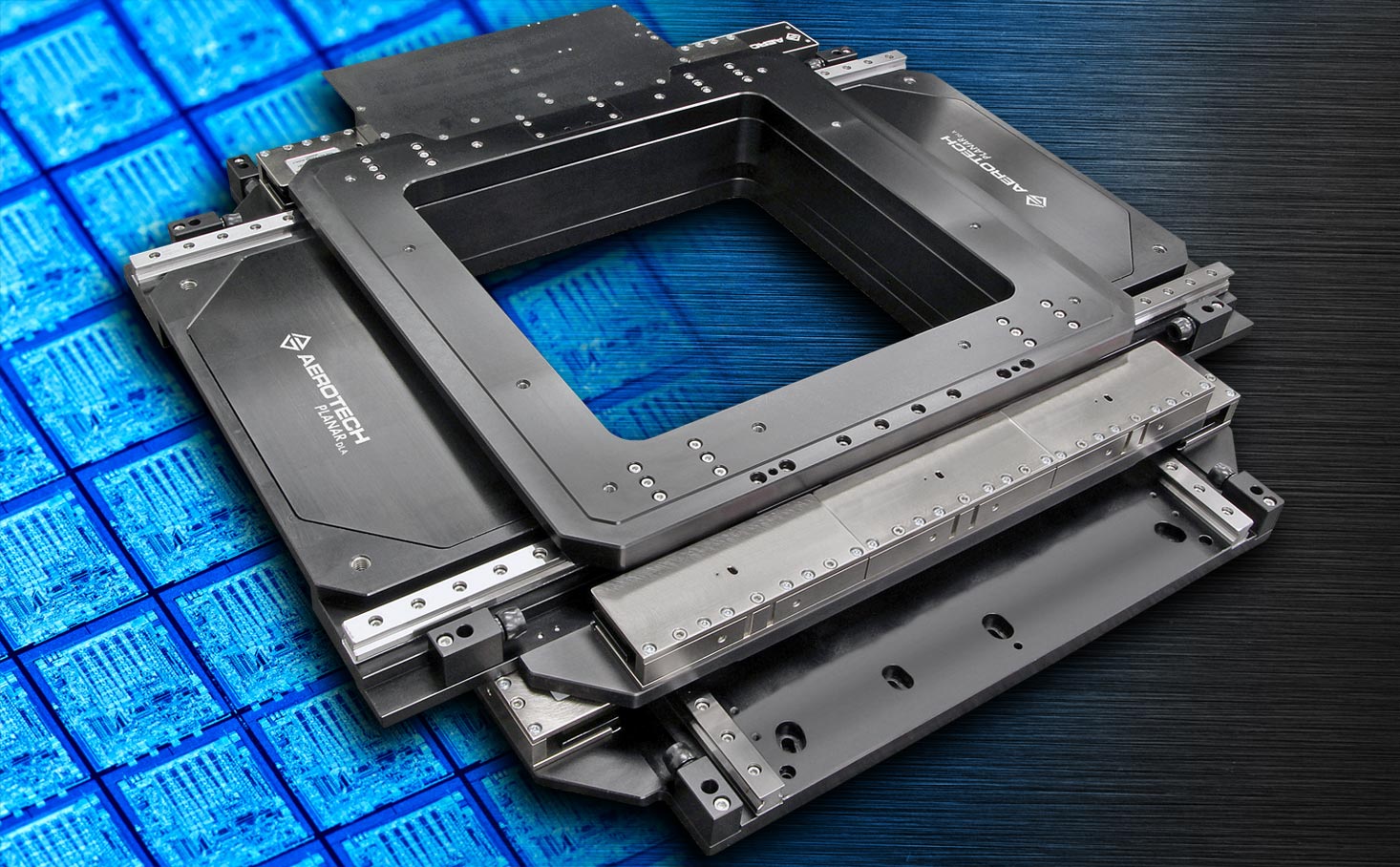 Position-Synchronized Output (PSO)
Our PSO feature can trigger cameras, data acquisition hardware, lasers or any other process-related equipment based directly on the motion system's calibrated encoder feedback. By minimizing fluctuations between pulses during complex motion, PSO enables consistent processing quality and prevents die damage.
Our cross-axis calibration capabilities push the limits of dynamic straightness performance, allowing the perpendicular motion stage to make minor adjustments during either axis's motion to counteract straightness errors – enabling you to dice wafers faster without compromising processing quality.