Integrated Automation Systems
We're your complete automation partner.
You know our motion produces the best results. Now count on us to automate your process, too.
Your process — our motion and automation expertise.
When high-performance motion is at the core of your process, our expertise will get your custom automation system up and running faster and more reliably than the competition.
From research to development to production, we can supplement your team in virtually any capacity to accommodate your custom automation system requirements.
Whether you lead portions of a build process yourself or you want a complete, turnkey machine, we have the scalable manufacturing capabilities to meet your needs.

Scale from Prototype to Production
Our integrated automation systems help get your product to market quickly with the throughput and quality that you and your customers require.
Simplify Your Supply Chain
As your single-source supplier, we reduce the complexity and cost of moving your process from idea to implementation.
With more than 50 years of experience, we understand – and produce – the many components that must work together seamlessly in your automation system.
Our Integration Capabilities
We combine precision application experience, machine design capabilities and process tool acumen to deliver the most advanced custom automation systems available. Our machine design and panel work capabilities include:
Structural design
Machine frames
Vibration isolation and safety enclosures
Electrical
Pneumatics
I/O and safety
Our Application & Process Tool Expertise
Our broad application and process tool expertise includes:
Laser processing/laser cutting machines
Metrology and defect measurement
Precision assembly and dispensing
Laser heads and galvo scanners
Microscopes and metrology sensors
Machine vision
Dispense heads
Our Automation Capabilities
Our application and system engineering experts have decades of experience automating manufacturing and inspection processes across a wide range of industries, including:
Part handling
Part registration and barcode scanning
Machine vision and coordinate initialization
Automated programmable routines
Customized human-machine and operator interfaces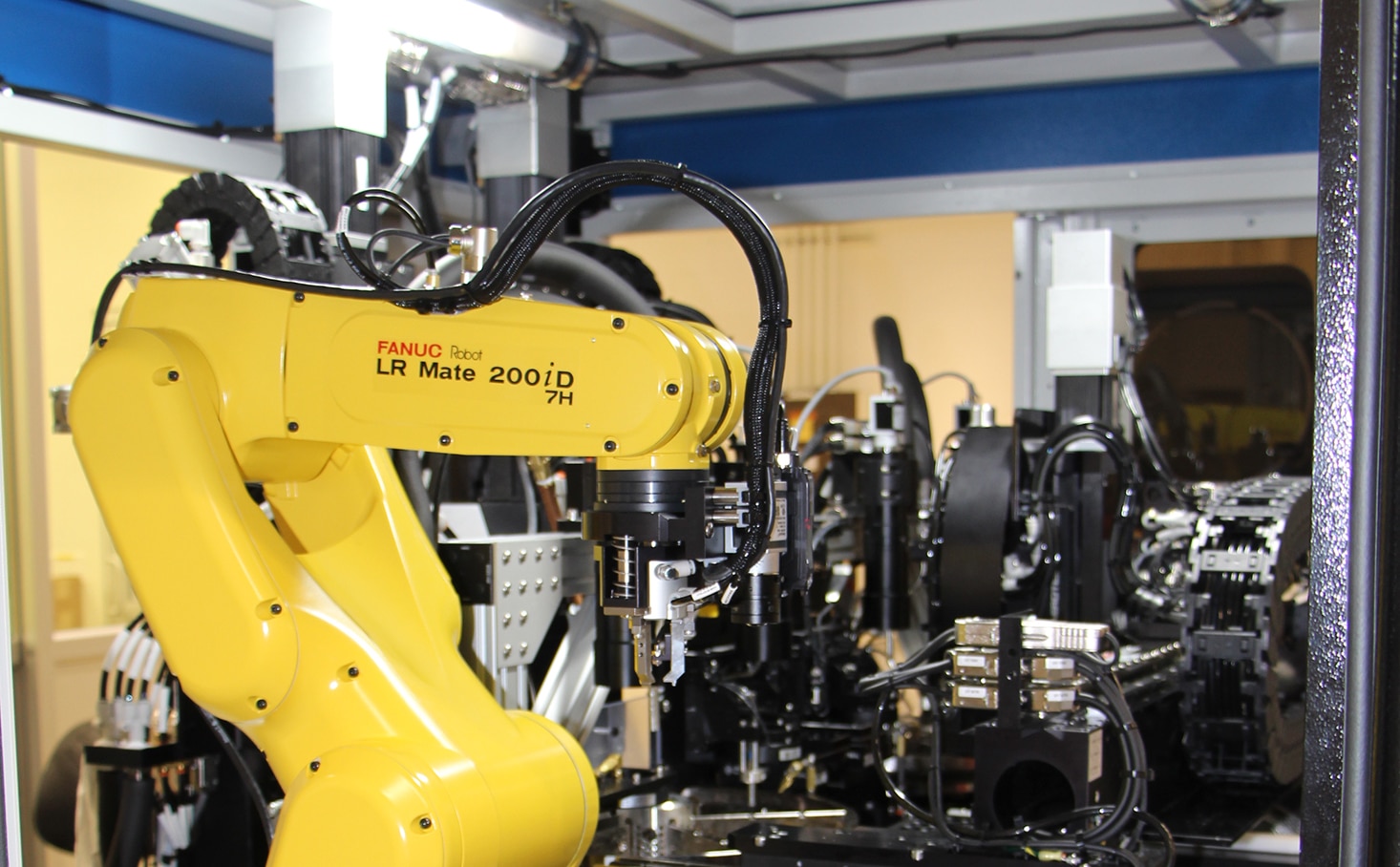 Bring Our Resources to Your Project
When you partner with us, our internal experts work as part of your team. Take advantage of our expert resources in project management, system design and manufacturing support, motion and application support, software and automation programming and lab process development.
We work closely with customers, listening and collaborating each step of the way, to ensure the final product is exactly what they need. That's one reason so many of our customers rely on us for custom automation solutions throughout their careers.
"Aerotech is one of the best development partners that I've worked with in over 20 years of my professional career."
Brian H.
R/D Engineer, Large Medical Device Company
See examples of our work.